As Giving Tuesday approaches, it's the perfect time to shine a spotlight on the remarkable work being done by organizations dedicated to furthering a social cause and helping their communities. Among these champions of goodwill, the Ausome Foundation stands out for its commitment to enhancing the lives of children with autism and their families by providing them with resources and tools.
The non-profit organization's story is a powerful reminder of the significance of community-focused initiatives and the transformative impact they can have. In this spirit of giving, let's delve into the remarkable journey of the Ausome Foundation and explore how they are making a difference in the lives of those in need, supported by community-oriented companies like ABA Matrix.
Creating a Better World for Children With Autism and Their Families
The Ausome Foundation's journey began when they saw a need during the COVID-19 pandemic. Many families with children on the autism spectrum were facing unprecedented challenges due to job losses and disruptions to therapy. Alexandra García, the Executive Director of the Ausome Foundation, emphasized the importance of giving parents the tools and support to understand the role of caregivers for special needs children: this commitment is not just lip service; it's a deep-rooted understanding of the challenges these families face.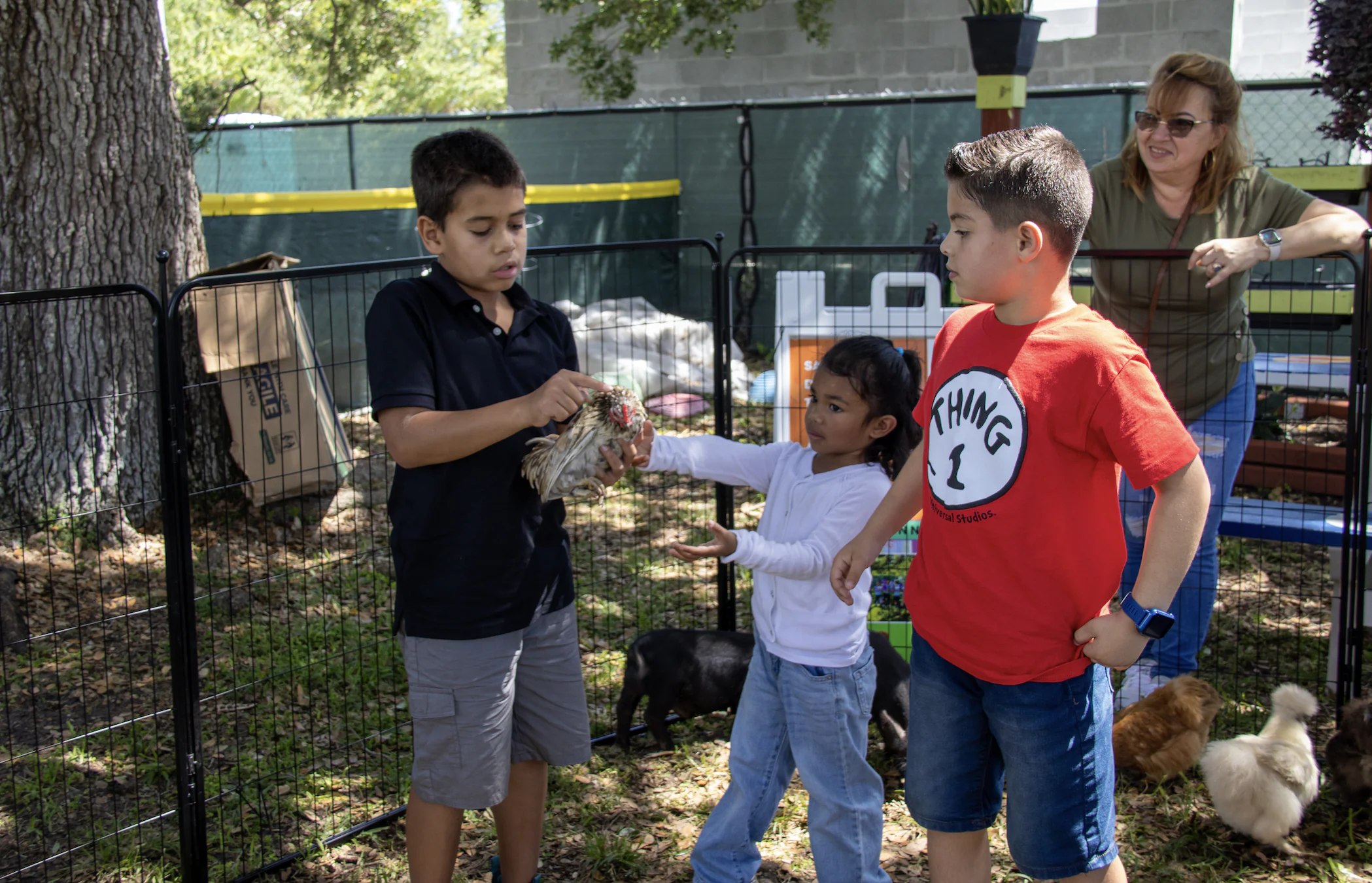 The organization's programs are a testament to its commitment to making a real difference in the lives of these children. These programs, driven by the children themselves, offer a diverse range of opportunities, from music and art to unique ventures like designing their own sneaker line. Alexandra underscores the essence of their approach: "Everything we do is for the kids."
The Ausome Foundation's commitment to community support extends beyond its programs. They actively engage with families, schools, and the community to ensure that the impact of their initiatives is far-reaching. They work closely with schools, conducting personal interviews with staff and administrators to design programs tailored to each school's needs. This approach not only empowers children within their familiar school environment but also has a positive effect on the entire school community.
In essence, the Ausome Foundation's efforts have created a ripple effect, where the impact on one child extends to their peers. The foundation believes in the power of group settings to encourage and motivate children. As Alexandra explains, "Kids motivate each other, they push each other to be better, and they are the most understanding people at the end of the day."
The Gift Of Giving: How Corporate Sponsors Like Aba Matrix Are Making A Difference
Corporate sponsorship plays a pivotal role in supporting non-profit organizations, especially when companies understand the value of giving back to their communities. This perspective transcends mere financial contributions. It embodies a commitment to making a tangible impact in the community in which they operate.
Thanks to their partners, sponsors, and donors, the Ausome Foundation has provided inclusive, fun, and beneficial events such as Kids Fest, Toy Drives, and cultural festivals.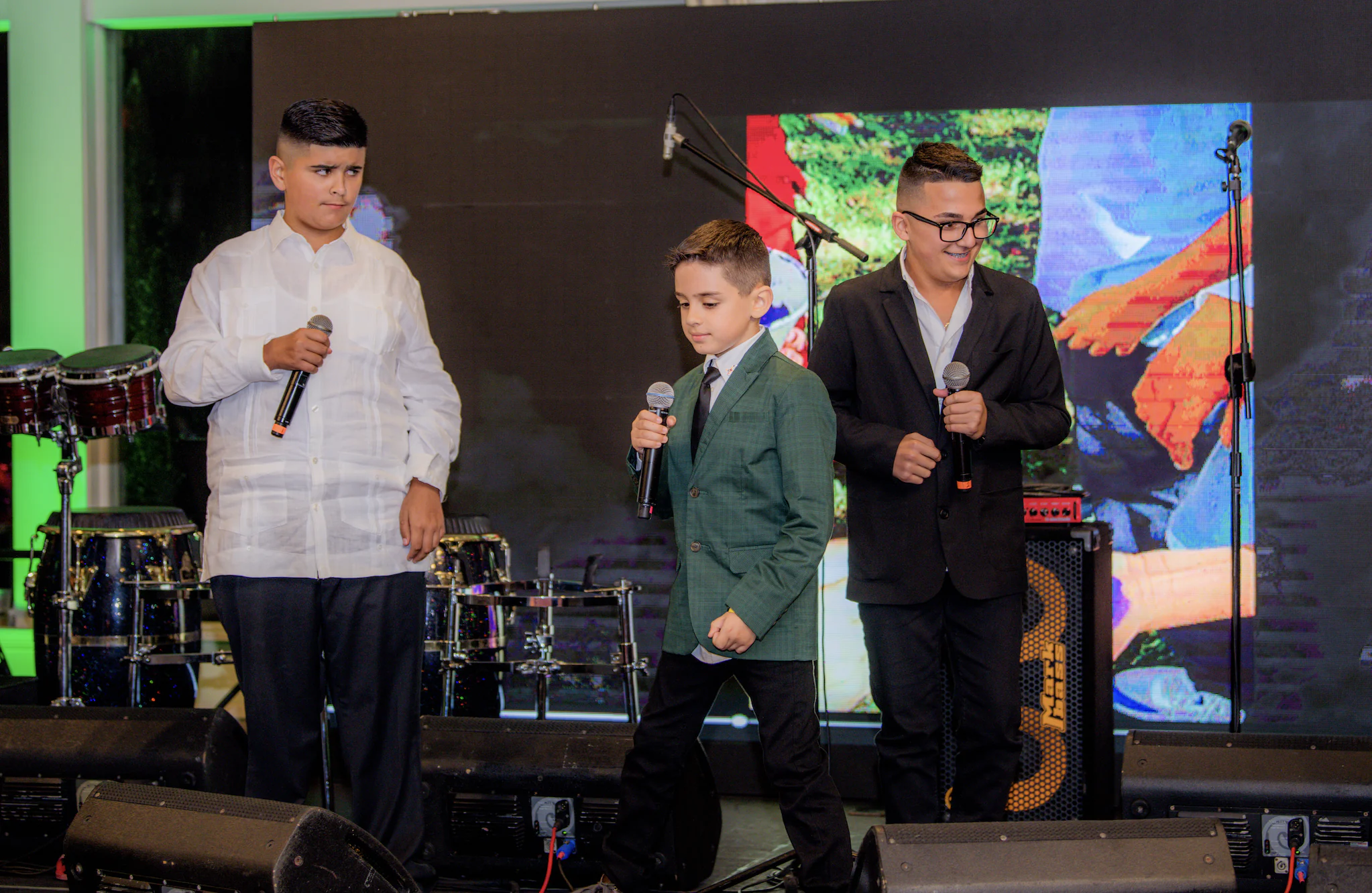 They have also had the privilege to award more than 40 scholarships to students who need specialized education and have helped low-income families cover the costs of the evaluation necessary to receive therapy.
"[ABA Matrix] has a big presence in the foundation. Their donation included one scholarship, so they get to say, 'I funded a scholarship for a family,' and they get to provide that scholarship to the kid," Alexandra adds.
Ernesto Prieto, co-founder of ABA Matrix, shares insights into their decision to become a sponsor, saying, "ABA Matrix recognized the profound impact the Ausome Foundation has on the local community, and our support is driven by a shared vision and a deep connection to the same community. We believe in their vision, and we've seen firsthand the real effect of everything they've done."
A Shared Vision For Their Community
The Ausome Foundation exemplifies the transformative power of community-focused organizations. Their commitment to making a difference in the lives of children with autism and their families is a testament to the positive impact that non-profits can have. Furthermore, the support they receive from community-oriented companies like ABA Matrix underscores the importance of corporate sponsorship that goes beyond financial contributions.
The partnership between the Ausome Foundation and ABA Matrix is a heartening example of collaboration with shared values. As we reflect on this alliance, it serves as an inspiration for both non-profits and businesses to come together and create a brighter future for their communities. It demonstrates the profound change that can be realized when organizations work hand in hand with a shared vision for community betterment.
Do You Want to Be Part of the Change?
Magic happens when nonprofits and corporations work hand in hand with a shared vision for community betterment. As GivingTuesday fast approaches, join ABA Matrix in this partnership with the Ausome Foundation to empower children with autism. Visit the Ausome Foundation's website to contribute and be a part of this journey toward a more inclusive future. Let's come together to continue making a positive impact in the lives of those we serve.